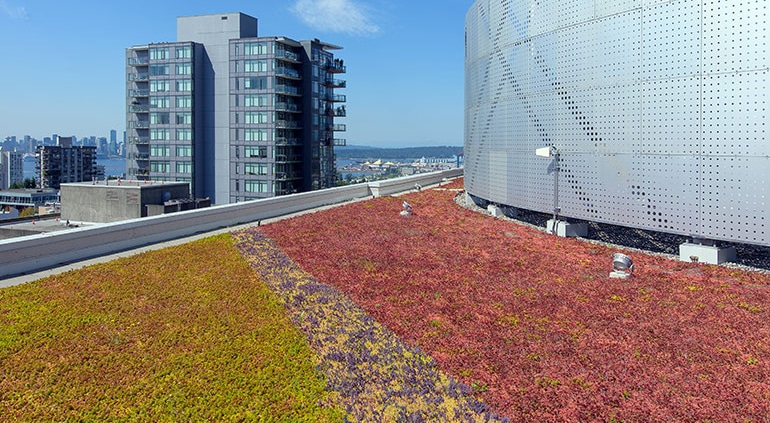 Centreview
The Centreview campus of buildings is in North Vancouver, British Columbia. Onni Developments built this complex of Office, Retail and Residential use buildings in 2018 located on West 13th Avenue off Lonsdale.
The Office Tower building at the Centreview project has a particularly interesting green roof which uses a swirl design employing there distinctly different sedum colour mixes. This creates quite a visual effect when seen from above from the condominium and office towers on this project.
Centreview Design
Centerview is an ONNI project in North Vancouver which employs a complex swirl design on the office tower using contrasting sedum mixes to accentuate the design. Architek worked with Villa Roofing and The Henry company to successfully execute this design.
Installation
We installed a number of green roofs on this combination of office towers and condominium development. Using a Henry build-up, Architek successfully installed these green roofs including the multi-coloured office tower.
Maintenance
Architek maintains the office tower and strata building green roofs of Centreview.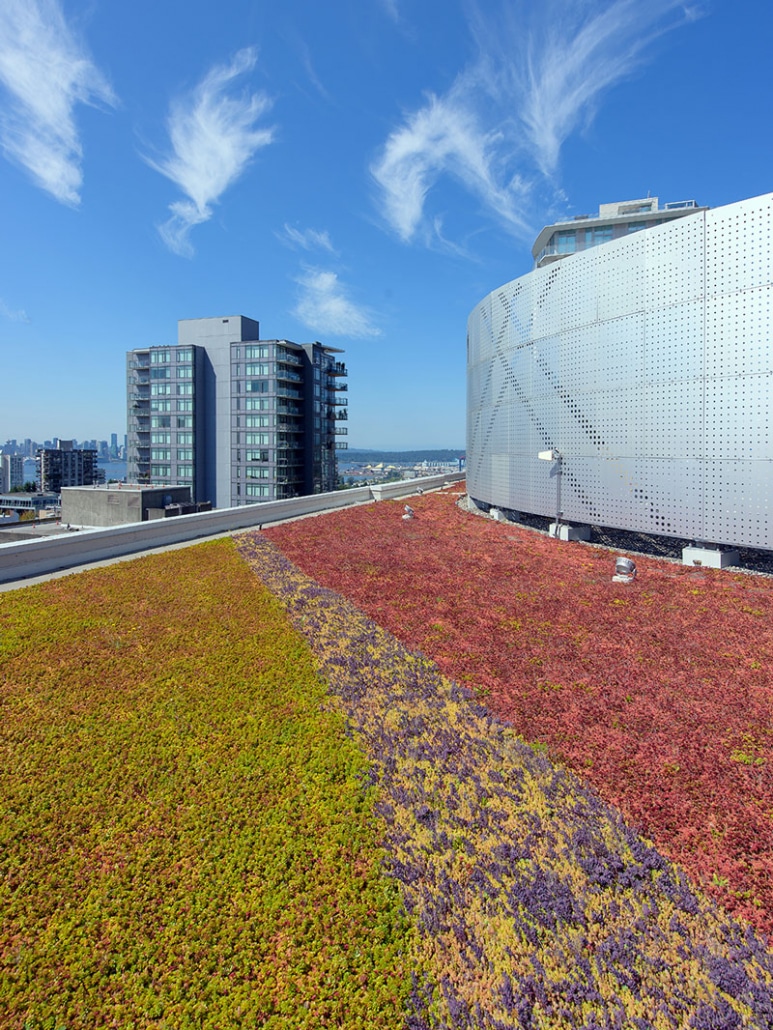 Ready to get started?
Our expertise in living walls and green roofs for both large and small projects helps simplify the process from design to installation. Call us before starting your next project.